Certified Reference Standards for precious metals, Alloys and pure metals for XRF, OES and LIBS testing. Also available, coating thickness standards and portable wireless printers.
Key Features Include:
Certified & traceable standards for XRF, OES and LIBS – Cu, Al, Fe, W, Ni, Au, Ag, Pt, Mg, Brass, SN, Pb, Bronze and many more, available in sets or individually
Coating thickness standards to assure quality control and uniformity – Cr/Fe, Cr/Cu, Au/Ag, Cr/Ai, Cu/Fe, Sn/Cu, Sn/Ag and many more
Wireless Label printer for XRF field use – battery operated for complete portability and even prints adhesive labels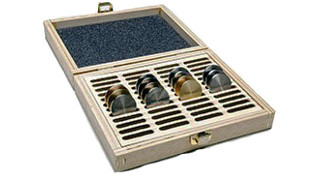 Certified XRF, OES and LIBS Standards
Certified XRF, OES and LIBS standards available individually or in complete sets, call with your requirements for a quote.
Certified XRF Reference Samples
Precious Metal XRF standards are a requirement for the enterprise that purchases and sells jewelry, coins and bullion. It's the only way to verify that your testing methods are returning accurate and repeatable measurements.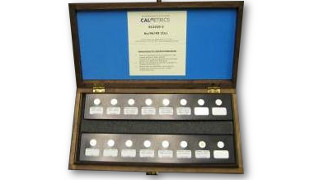 Certified Coating Thickness Standards
Certified coating thickness standards are available in nearly any combination of coating and substrate. Perfect for maintaining production tolerances.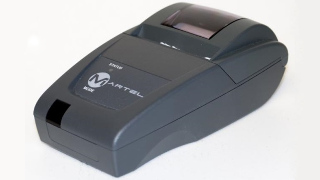 Wireless Bluetooth Printer
Our XRF wireless printer can handle register paper as well as adhesive labels. Perfect for eliminating human error, the label is printed directly from the XRF analyzer so no keyboard entry is required.