XRF has taken another leap forward with the new Thermo NITON XL5+ Alloy analyzer – smaller, lighter, faster, hot swappable battery, higher precision and lower limits of detection. This new instrument complements the existing line up of our award winning XLp, XL2+, XL3p+, XL3t, XL3t Goldd+, XL3t Ultra and DXL models.
Key Features Include:
Newest XRF technology available
Largest assortment of models on the market to meet the most demanding testing needs
Industry leading speed and accuracy
Includes free on-site end user training with purchase
Built in calibration check (no medallions to loose)
Designed & manufactured in the USA by an American owned company
24/7 toll-free support
Local technical sales and support staff
Multi-mode capability available on most models
Rugged designs for years of worry free service
Thermo Niton has the largest installed base of any XRF manufacturer
Best user ergonomics available
Software and alloy library upgrades are free
Easy intuitive user interface
NEW IP54 splash and dust rating
NEW hot-swap battery
NEW detector ProGuard protection shield
XL5+ Features and Benefits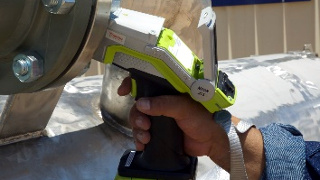 PMI Testing and Alloys
For the most demanding PMI inspections, reverse engineering projects, alloy grade control and sorting, the Thermo Niton line of XRF analyzers offers the largest assortment of options to meet and exceed your expectations.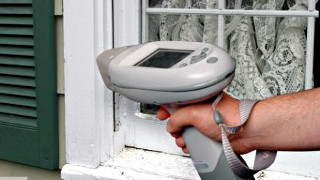 Consumer Products and Lead Paint
Be in compliance with the Federal CPSC, HUD, California Prop 65 and EU RoHS requirements with a Thermo Niton XRF handheld analyzer. Test for contaminates like Cadmium, Arsenic, Bromine, Mercury, Sulfur, Chlorine, Lead and more.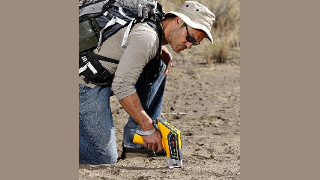 Soils and Rare Earth Elements
Whether testing soil for RCRA metals or ores for rare earth elements our analyzers get the job done. Both handheld and field portable models are available to deliver accurate repeatable results.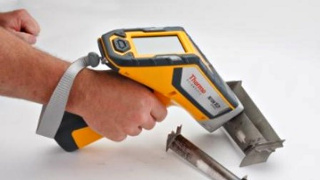 Coatings
Use XRF to accurately measure up to 3 contiguous metal coatings on most substrates. Flexible and easy user set up means you can add new coatings to the library on the fly and always get the results you need.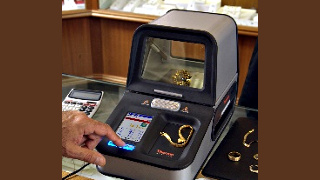 Jewelry and Precious
If you are testing rings, bracelets, necklaces, brooches, earrings, rare coins, bullion, sweepings, dust, slag and more for Gold, Silver, Platinum, Rhodium or any precious metal choosing a Thermo Niton XRF instruments is the right decision. Handheld and countertop models are available to meet your environment and staff requirements.