Thermo Scientific's Radiation Measurement & Security Instruments division offers a comprehensive range of advanced instruments for radiation detection, dose rate and contamination measurements. Radiation detection for the recycling industry from handheld RadEye personal units to truck scale and rail car ASM installations protect you from the often present orphan radiation source.
Key Features Include:
Installation engineering provided
Free on-site training
Installed systems for every requirement
Industry leader in radiation detection
Most sensitive and accurate instruments on the market
Very easy to use
Low maintenance
Local representation
Industry proven design
Highly reliable
Low false alarm rate
Auto background radiation compensation
Rugged Industrial solid-state design
Multiple methods for system communication
RadEye™ PRD/PRD-ER Personal Radiation Detector
The RadEye PRD is a small handheld wearable instrument that represents leading edge technology for high-performance detection of orphaned radiation sources in scrap and recyclable material. This instrument will enable your operators to easily find radiation sources before they enter your scrap stream.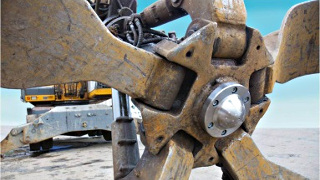 Grapple RadEye GRD System
The RadEye GR Grapple Monitoring System provides additional radiation detection to back up your portal monitoring scale detector. The grapple detector gets closer to a radioactive source adding another level of security for the detection of orphan sources.
ASM™ IV Series Automatic Scrap Monitoring System
Detect radioactive contamination in scrap metal before it even enters the supply chain with an automatic scrap monitoring system on your scale.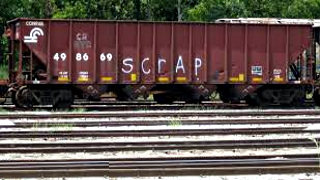 Safety-Guard Series II System
Thermo Scientific Safety-Guard Series II detection systems offer optimized protection for radiation detection in rail cars.