Thermo Scientific microPHAZIR NIR (Near InfraRed) technology is ideal for the identification of polymers, carpet types, asbestos, agricultural feed content and more.
Key Features Include:
Handheld and portable
Easy to use
Very fast analysis
Large easy to read display
Made in the USA by an American company
Near InfraRed technology requires no license or state registration
On-site training free of charge for new unit purchases
Library and software upgrades provided free
Factory technical representatives available for support
No costly consumables required to operate
Ergonomic design
Supplied with a lockable weather proof case
Asbestos Testing
Identification of asbestos-containing materials is critical during renovation and demolition projects and the recycling of construction materials. The Thermo Scientific microPHAZIR AS is the ideal screening tool to aid in asbestos remediation and identification in the field. This easy to use and accurate instrument is a must for projects large and small.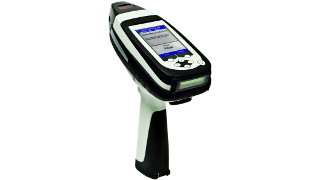 Plastics / Polymer Identification
Identification of plastics and polymers is an important step in the proper sorting and recycling of post-industrial and post-consumer materials. Thermo Scientific microPHAZIR PC is a cost-effective polymer identification analyzer that streamlines inspection without compromising accuracy.
Carpet Recycling
Fast sorting of carpet types like nylon, PVC, wool, polyester and many more makes recycling easy and accurate. No guesswork, simply point and shoot and you have the ID within seconds.
Agriculture Feed Analysis
Monitor key components like moisture, protein, fiber, ash, oil, starch and other parameters in AG feed with our easy to use handheld portable microPHAZIR instrument.